Advanced ICM Techniques: a talk by Roxanne Bouche' Overton
Date and Time

Venue Address

Online

Join from your location

Link will be supplied

.
An online talk by Roxanne Bouché Overton with up to 95 places.  Tickets will go on sale on 1st February 2022.
"I am not interested in shooting new things – I am interested to see things new."  Ernst Haas
I'm Roxanne Bouché Overton and I live in the San Francisco Bay Area.  I love being a photographer – how it has allowed me to closely see and interpret the world.  It's a privilege.  I am also an author and give photography workshops.  Information about my books that teach photographic techniques is available on my website.  I also have free blogs there about some of the specific methods that I use.  The largest body of my work can be seen on Instagram where I regularly post photographs of my most recent work.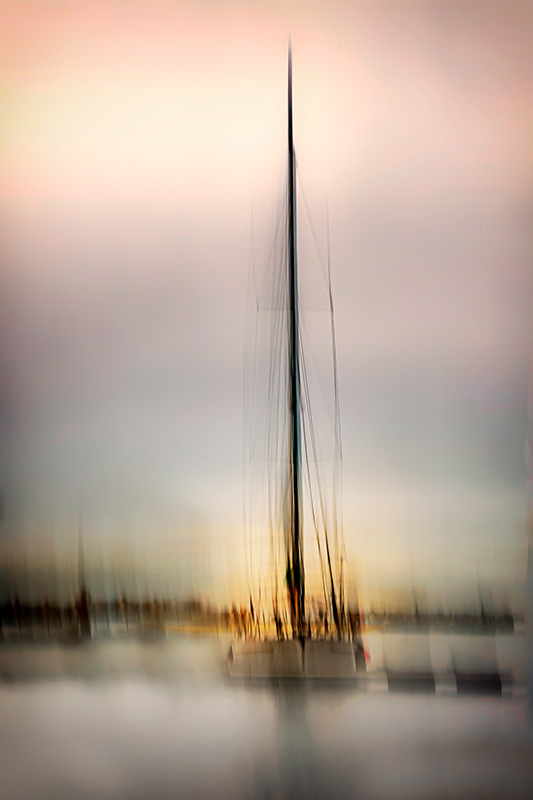 I shoot liminal time – that space that is neither here nor there.  I discovered it in my peripheral vision where I find everything that I photograph.  It's that blurry area where things catch my eye and I wanted to capture what I saw before it came into sharp focus.
My presentation will concentrate on ICM, or intentional camera movement.  Traditionally, long exposures were taken on a tripod to keep parts or all of the image tack sharp.  I work hand-held with shutter speeds that are usually in the 1/10th to 3.5 second range.  My intent is to show time passages.  I use a variety of different camera motions to achieve the results I'm after. Every subject is fair game.  Anything can be interpreted through movement giving the viewer a different perspective.  I shoot without prejudice – every genre is open to me.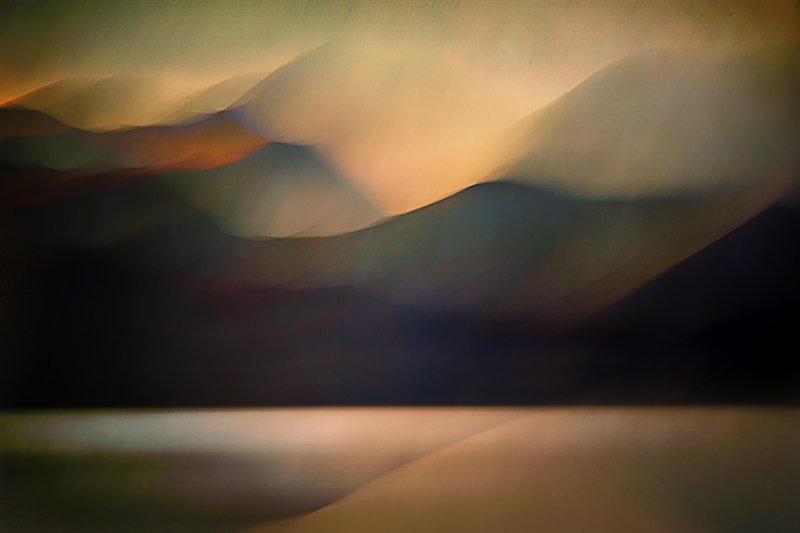 I will show a body of work and talk about what it took to achieve the photographs.  It will encompass camera settings, movement techniques and what I look for when I'm hunting my next shot. I'll cover single frame photography as well as multiple exposures.  I will also touch very briefly on the dry darkroom and advantages it has.  ICM has insight for every photographer and trying the technique will teach valuable lessons that will enhance traditional photography in unexpected ways.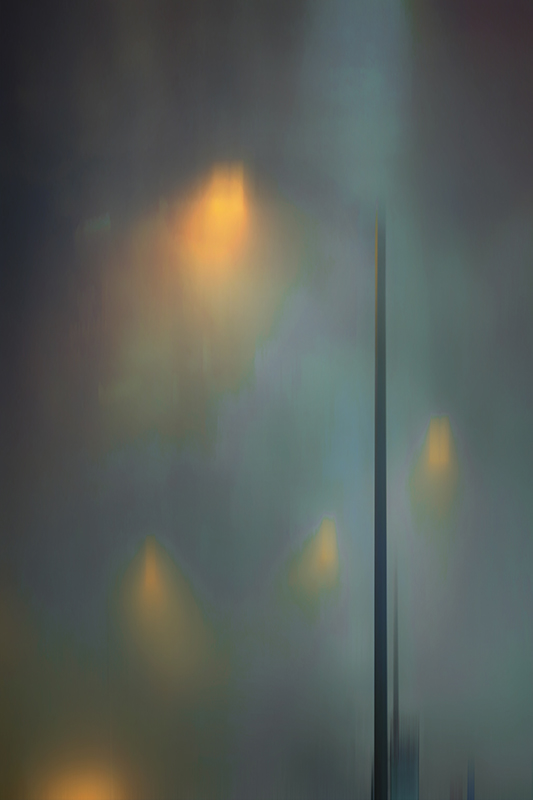 I love how ICM alters clarity just enough that the familiar takes on an unfamiliar appearance.  Phone cameras and social media have made photography visually commonplace.  The ease of travel allows multitudes to photograph what used to be isolated and exclusive.  A lot of talented photographers take these photographs and many take them very well. To my eye though, they all look pretty much the same. These photographs all share the common vision of a literal interpretation of the scene. No matter how skillfully executed, they do not inspire the viewer to see beyond the literal, the immediate and the obvious.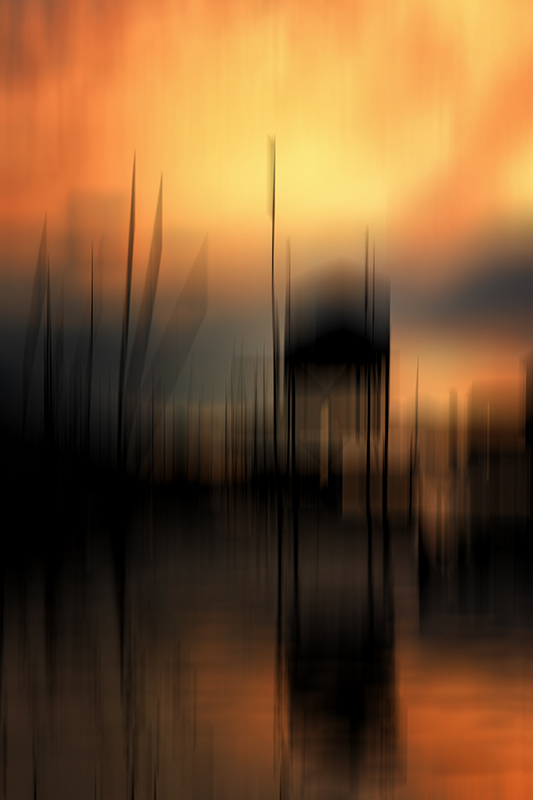 Motion captures 'extra everything'. Moving light and atmosphere show details in new ways.  Elements are hidden and revealed differently. The excitement of discovery is sensuously delicious. Shapes and lines form where there were none while absent where I might expect them to be.  Everything changes and morphs into an altered state of reality.  The story is still there – only it's a whispered impression – a snippet of energy. Sometimes it seems to be a figment of my imagination.
"I don't believe a person has a style. What people have is a way of photographing what is inside them. What is there comes out."  Sebastiao Salgado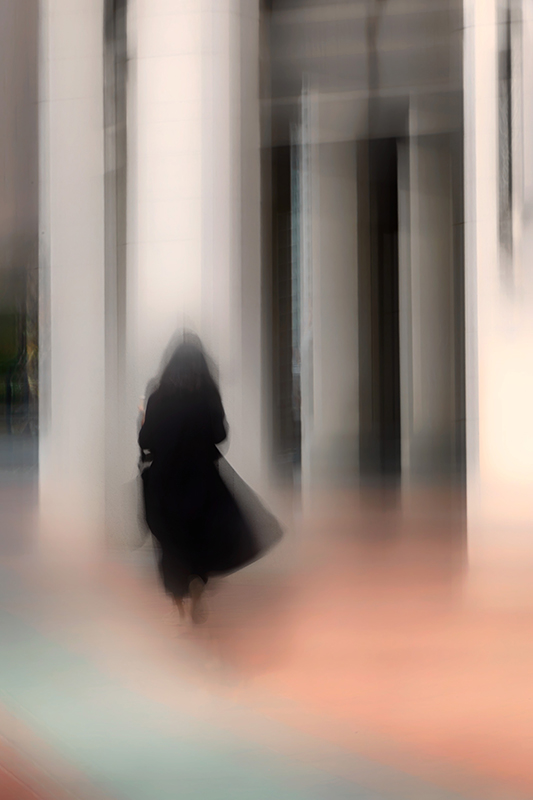 There will be time for questions and answers at the end of the talk.
Ticket sales will close two days before the talk to allow time to process bookings and send the video link to participants.  A link to join the talk will be emailed to participants shortly after this.
Event times are stated in UK time.
Event Organiser
Name

Mark Reeves

Tel
Cancellation policy

Cancellation by You

If you wish to cancel your booking PLEASE let the event leader / organiser know with as much notice as possible. If nothing else, this can avoid them delaying the start of the event while they wait for you.

If you have paid for an event, please note that this fee/ticket price is non-refundable unless we are able to sell your place to somebody else. You are welcome to sell your place yourself but, again, PLEASE notify the event leader / organiser in advance of any change.

Cancellation by us

Event leaders are asked to make plans for alternative activities or locations in the case of poor weather and, in most cases, events will proceed despite poor weather unless, in the view of the event leader, the weather will lead to unacceptable safety risks or very little chance of successful photography. It is inevitable, however, that occasionally an event will be postponed or cancelled for this or another reason beyond the RPS's control. If an event is postponed we will transfer your booking to the rearranged event, with the option of a refund if the rescheduled date is not suitable for you.

Occasionally an event may also be cancelled owing to lack of bookings. So if you wish to attend an event, don't leave it till the last minute to book as it may be too late.

If an event is cancelled we will give you as much notice as we are able and any payment by you to the RPS in respect of the event offered as a full refund. In the case of events cancelled because of lack of interest we will aim to give at least three weeks' notice wherever possible.

Please note we are NOT able to refund any associated or consequential costs including but not limited to travel, accommodation, insurance premium or other costs incurred by you in order to attend the event.
Address

Online

Join from your location

Link will be supplied

.