25th Audio Visual International AV Festival 2023
RPS International Audio Visual Festival (IAVF)
The RPS International Audio Visual Festival (IAVF) is held bi-annually and the 24th IAVF was to be held September 2020 unfortunately due to Covid-19 the Committee have decided to postpone the event until 2021.  Instead a Retrospective Festival was held over Zoom Conferencing.
All archival Programmes, Results, Festival News and General Archives can be viewed on the IAVF Archives page, please click here.
Festival News February 2023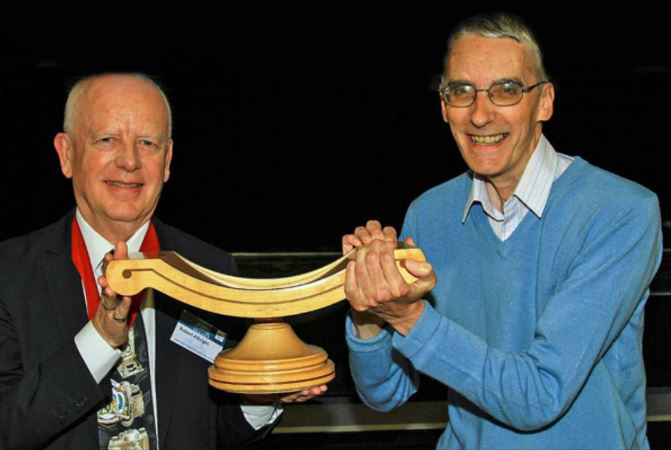 Robert Albright, President of the RPS presenting the Grand Prix Trophy to Richard Brown for his sequence In Search of Christina,  the winner of the 23rd IAVF.
Below are the results and catalogue of the 24th IAVF Festival.
Festival Programme & Results
RPS IAVF 2021 Official Catalogue