24th Audio Visual International AV Festival 2021
RPS International Audio Visual Festival (IAVF)
24th International AV Festival 2021
How to view the Festival
Non Entrants wishing to view the Festival please click here
The booking portal opens on 1st August and the last date to purchase tickets will be Wednesday 22nd September.
Please note that your Zoom link will be contained in a PDF document sent with your confirmation email and emailed immediately after you have booked.
(Authors entering the Festival will be provided with a complimentary Zoom Link as part of the acknowledgement, which will be sent to them by the Festival Director, confirming receipt of their AV and that all entry requirements have been met)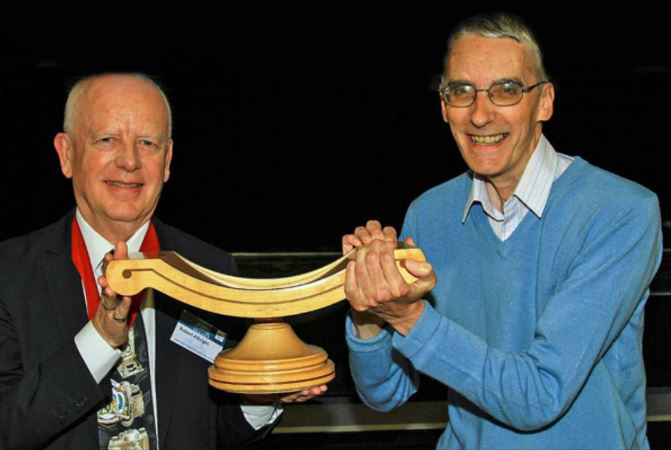 Robert Albright, President of the RPS presenting the Grand Prix Trophy to Richard Brown for his sequence In Search of Christina,  the winner of the 23rd IAVF.
The RPS International Audio Visual Festival (IAVF) is held bi-annually and the 24th IAVF was to be held September 2020 unfortunately due to Covid-19 the Committee have decided to postpone the event until 2021.  Instead a Retrospective Festival was held over Zoom Conferencing.
All archival Programmes, Results, Festival News and General Archives can be viewed on the IAVF Archives page, please click here.