Audio Visual International AV Festival
RPS International Audio Visual Festival (IAVF)
The RPS International Audio Visual Festival (IAVF) is held bi-annually and the 24th IAVF will be held on the  26th and 27th September 2020 at Dean Close Preparatory School, The 1914 Centenary Hall, Lansdown Road, Cheltenham, GL51 6QS
The International Audio Visual Festival is one of the most prestigious AV Festivals in the World and receives the High Patronage of the International Federation of Photogaphic Art (FIAP).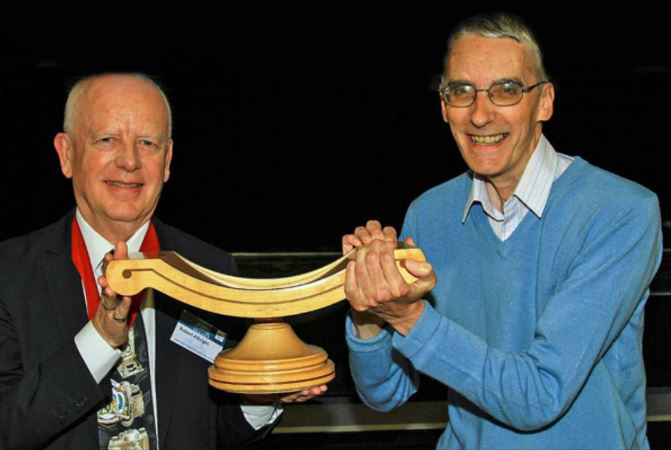 Robert Albright, President of the RPS presenting the Grand Prix Trophy to Richard Brown for his sequence In Search of Christina,  the winner of the 23rd IAVF.
IAVF Grand Prix winners from the year 1976 please click here
Audio Visual Group has an archive of past results and information on these events.   Please click on any of the links listed in the boxes below. 
Reflections of the Festival Director after the 2016 Event
Firstly, on behalf of the Organising Committee I would like to thank you once again for entering the Royal Photographic Society International Audio Visual Festival - your support is very much appreciated. The Festival is one of the most prestigious AV Festivals in the world and we received a record number of 122 entries from 14 countries. With such a high level of entries, we were sorry not to be able to show them all over the Festival weekend. We offer our commiserations to all those entrants whose work was not shown at the Festival.
Over the weekend of 24th and 25th September 2016 the Jury judged 83 AV Programmes and the Results and Catalogue can be viewed by clicking on 'Archive' to the right of this note.
Congratulations if your entry received an Award or a FIAP Acceptance, the certificates will be posted in the next few days, with awards following in due course. If your entry did not receive an Award or a FIAP Acceptance, but was shown at the Festival, this was still a real honour and an achievement of which you can be very proud.
Once again thank you for entering the Festival and we do hope you will continue to support the event in future years.
Yours sincerely,
Edgar Gibbs
IAVF 2016
Please click on image below to view RPS IAVF Advert 2018 video
Please click on the image below to see video of the 2016 IAVF Introductory Sequence by Martin Fry
Please click on image below for highlights of the 2016 IAVF weekend by Howard Bagshaw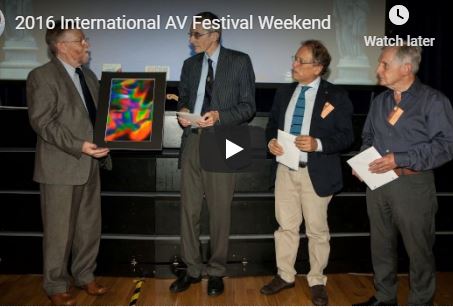 Click here for more photos of the 2016 IAVF weekend taken by Malcolm Imhoff