Audio Visual International AV Festival
RPS International Audio Visual Festival (IAVF)
The RPS International Audio Visual Festival (IAVF) is held bi-annually and the 24th IAVF was to be held September 2020 unfortunately due to Covid-19 the Committee have decided to postpone the event until 2021 which will be held at Cheltenham
It is held over two days and accepted entries are generally around 75 sequences.  The jury for this event consists of three persons well known in the AV field.
Please click here for the full story from Edgar Gibbs, Festival Director. 
All archival Programmes, Results, Festival News and General Archives can be viewed on the IAVF Archives page, please click here.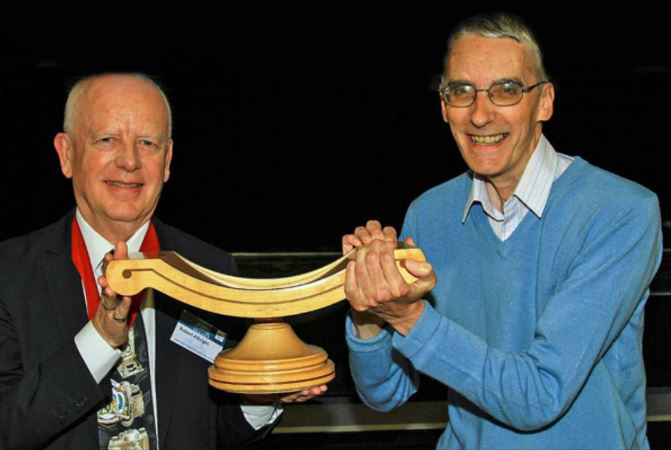 Robert Albright, President of the RPS presenting the Grand Prix Trophy to Richard Brown for his sequence In Search of Christina,  the winner of the 23rd IAVF.